Cleaning Stainless Basket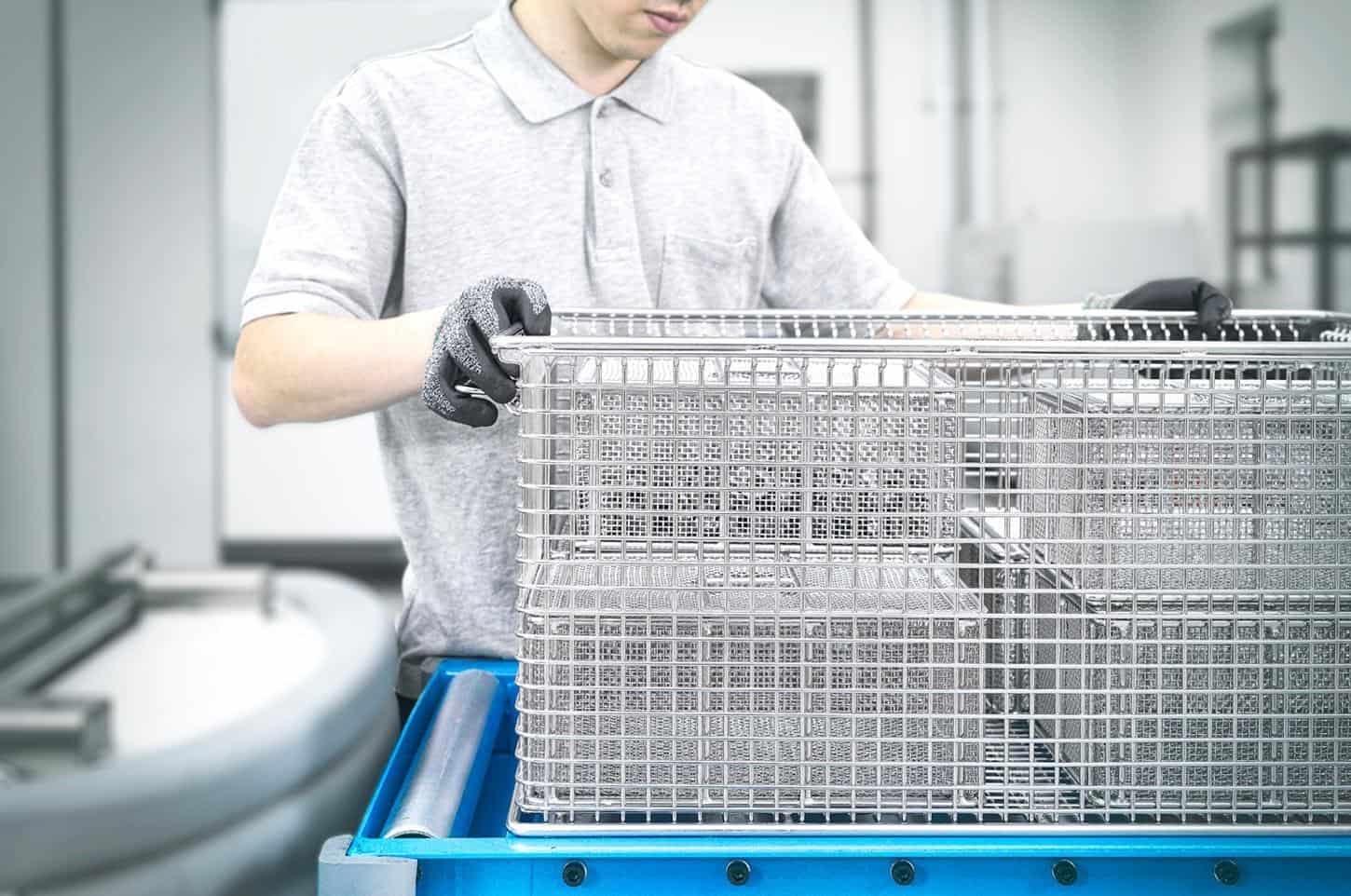 More than just cleaning baskets
Metallform has been manufacturing cleaning baskets for about 40 years in Germany. Metallform offer products in popular sizes and customarized solutions for cleaning baskets, trays, workpiece holders and product conveyor systems. The products enable to efficiently meet the continuously increasing cleanliness requirements, to minimize costly parts transfer and to optimize internal logistics.
The cleaning basket is also a part of cleaning
To meet the specified particle cleanliness requirements in a reliable and economical manner is a challenge for many component manufacturers. The cleaning baskets are one aspect that is often forgotten or considered unimportant during the cleaning process. However, the cleaning basket and the workpiece holders have essential effects on quality, workload, costs of parts cleaning, as well as on handling and logistics processes.